PUMP GTX S3 SRC WR ESD U-Power
---
---
Data sheet
Saya

Soft Pull-Up Leather, breathable waterproof Special textured textile (Mesh)

Lining

GORE-TEX® Expanded Membrane

Finger protector

Porous AirToe Aluminum toe cap with breathable waterproof membrane

Midsole

Save & Flex PLUS

Insole

Shock absorbing anti-fungal ESD insoles

Orta Taban

PU midsole

Outsole

New Generation TPU shock absorber

Mold

Natural Comfort 11 Mondopoint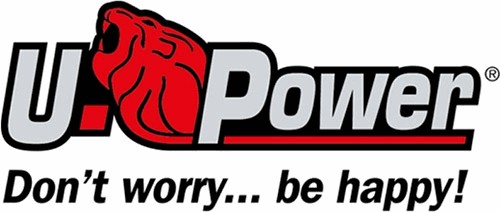 16 other products
​The Panorama Nova® full face mask has been successful in the market worldwide for decades and provides reliable and secure protection. In combination with a compressed air breathing apparatus or re-breather, it is used as a tried and tested face piece by firefighters and in mining.
Saya
Ultra Nefes alabilen yumuşak suet deri, BOLTONY eklemeleri
Astar
Wing Tex
Burun Koruyucu
Nefes alabilen su geçirmez membranlı, gözenekli Air Toe Aluminum burun koruyucu
Ara Taban
Save & Flex PLUS
Tabanlık
Yumuşak poliüretan ve özel astarlı POLYSOFT tabanlık
Orta Taban
Konfor sağlayan düşük yoğunluklu PU orta taban
Dış Taban
Yeni Jenerasyon PU/PU, Antistatik , Anti-Slip, Oil Resistant
Kalıp
Natural Comfort 11 Mondopoint
The Dräger PSS® 4000 is one of the lightest professional self-contained breathing apparatus for firefighters. Combining comfort with exceptional pneumatic performance, this SCBA is designed for applications where simplicity and ease of use are crucial. Lightweight yet robust, and easy to don, the PSS® 4000 provides outstanding breathing protection.
It is an escape kit that provides breathing opportunity for 10-15 minutes to avoid sudden risk and accident environments.
It is a technological revolution in foot and nose protection in work accidents. The foot is breathtaking with ventilated nose protection technology patented worldwide.
With its asymmetrical pores, waterproof and breathable membrane structure, it keeps the foot dry and cool even after intensive use and meets the highest safety standards.
The Dräger X-plore® 1300 combines proven and reliable respiratory protection with intelligent new ideas ensuring a high level of comfort and ease of use.
Especially durable with wide panoramic view: Drager X-plore® 6530 is an exceptional full face mask for professional use in the most versatile applications.
​The Dräger X-plore® 2100 is the reusable alternative to disposable dust masks. The Dräger X-plore® 2100 is the ideal solution for people working frequently in dusty environments. Its replaceable filters provide protection against solid and liquid particles. This half mask offers the perfect combination of comfort, safety, and cost-effectiveness.